UPDATE ON OIL AND GAS ISSUE IN SANDOVAL COUNTY
[email protected]
[email protected]
[email protected]
[email protected]
[email protected]
The Sandoval County Commission will be voting on a terrible ordinance that allows; permissive use applications on oil and gas siting with no notifications of applications to drill, no public hearings, no public comments, inadequate noise, lighting and traffic protections, no feasibility study for road repairs or community health impacts. There are no protections from pipelines compressor stations or any other infrastructure.
The current status is the ordinance allows for the industry to run over property values of county residents. 
These Commissioners are putting the impacts of this industry on the taxpayers to pay for.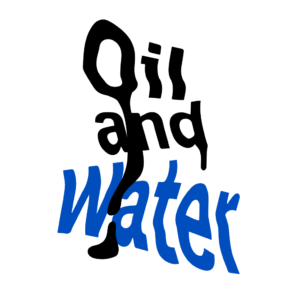 With only a $250 Fine for a spill that destroys our water supply, they can now put up to 5 gas wells with 300 ft. of your front door and next to your child's school despite what they have in the regulations. Operators get application approvals at a 600 or 750 ft. set back but can amend that after they get the application approved. They get their "experts" to say that they need to be closer for extraction purposes. Operators can do this without notifying surrounding property owners. Drilling the Rio Puerco will pollute our regional aquifers and destroy our health. They will be using raw brine that is highly contaminated and will Impact groundwater and drinking aquifers. There Is no understanding of the waste stream impacts on our communities nor any studies done on these issues raised over the past 18 months. No protections despite the science CWG ordinance it does not cover everything that was in the CWG ordinance that was ignored by the PZ on orders of Block and Heil, despite what they say. 
Tell these commissioners to vote down the ordinances that are before them and look for regional solutions that include the tribes and Tribal Consultation. Indigenous rights have been ignored in this process despite the governor's attending meetings and given 3 minutes to make comments or government-to-government items on the agenda. This is not tribal Consultation. The County Attorney Robin Hammer and Com Eichwald sat down at a meeting and told the Council Chapterhouse "the way it is going to be" despite what they had to say.
Email them 
Tell them what you think about this issue. 
Special use permitting only all applications deserve a public hearing, public comment, and public notice. Implement the CWG ordinance. Tell them to dump the BLOCK-Stoddard baseline industry ordinance. Tell Block to withdraw his ordinance. 
This process was political theater they did not allow public comment and then gave people 2 min.
It was a sham process with a predetermined the outcome. 
This is what corruption looks like when they run over tribal rights, property rights, and human rights.
Environment America Case Study Report on Fracking The Costs of Fracking vUS