Dept. of Transportation Right-of-Way (ROW) maps and property owners impacts by the Paseo De Vulcan Freeway Extention  CN A301570, fka CN 2607, RoW Maps, REVISED 5-22-2018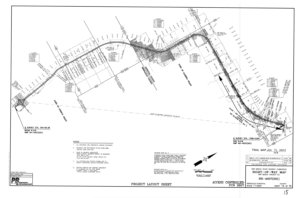 The Rio Rancho Estate residents should look to when the County will declare eminent domain. Many of the crony developers that Commissioner Heil courts and have been making allowances for are listed as the right of way owners.  Including the recent exemption for Jim Manat of Thrust Energy who bought the oil and gas mineral leases from AMREP. He is a corrupt politician that should be brought up on ethics violations because of his, "corruption which is directed to distort the intended implementation of laws or to shape the formation of the laws themselves," to benefit industry and crony developers.
CALL TO ACTION  
Report the County Commissioners to the Attorney General Office.  Tell Hector Balderas to Act on the OMA Violations put forward by Elaine Cimino and to investigate Commissioner David Heil actions.
408 Galisteo Street
Villagra Building
Santa Fe, NM 87501  Toll Free 1-844-255-9210
Phone: (505) 490-4060
Fax: (505) 490-4883
201 3rd St. NW
Suite 300
Albuquerque, NM  87102 Toll-Free 1-844-255-9210
Phone: (505) 717-3500
Fax: (505) 318-1050
Write Letter to Editor Rio Rancho Observer
https://www.rrobserver.com/site/forms/online_services/letter/ Upload your comments on the Sandoval County Oil and gas Ordinance  because this road will give access to areas for fracking and increase road maintenance not being studied and have been ignored in the Rio Rancho and Sandoval County