Local Choice Energy: Let's make the transition to Public Power
NEXT Tuesday, 2/7, at 9 AM at the Senate Conservation Committee in Room 311
LOCAL CHOICE ENERGY IN SENATE CONSERVATION LET'S PACK THE ROOM
We need your help! We've heard that Local Choice Energy is PNM's top priority to kill this session, and we need to have a strong showing at every single hearing of the bill to refute their misinformation. Please make a plan to show up in person in support of the bill on Tuesday, bring a friend, and send a version of this call to action to your own email list or on social media. Zoom participation is available as well at https://us02web.zoom.us/j/7739881331
Momentum is building. We have support from leaders, grassroots groups and ordinary New Mexicans across the state. Bernalillo and Santa Fe County have signed up in the support. A great article about Local Choice Energy came out in the Santa Fe New Mexican today. Now we need you!
Consider these facts:
Electricity providers owned by municipalities in New Mexico have 25% lower residential average monthly bills than IOUs and coops.
Local Choice Energy legislation includes protections for workers and unions.
Locally-generated electricity is more reliable and resilient than the status quo.
First, click on the button below to email senators on the Conservation and Judiciary committees. The more you can personalize the subject and content the better.
https://www.publicpowernm.org/take-action
Then show up on Tuesday, 2/7, at 9 AM at the Senate Conservation Committee in Room 311 at the Roundhouse (490 Old Santa Fe Trail, Santa Fe, NM 87501).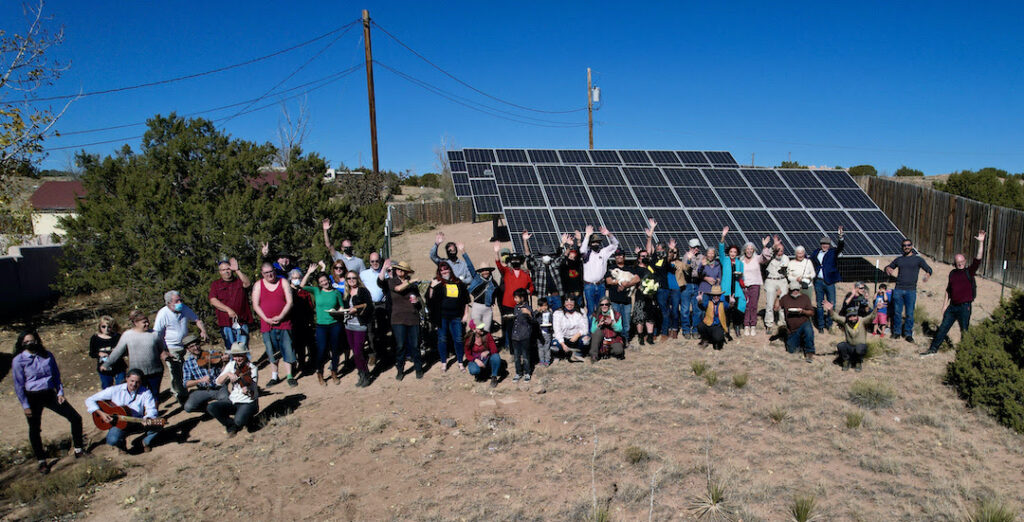 PNM has been making the rounds spreading doubt and fear about Local Choice Energy. Get the facts from publicpowerNM.org