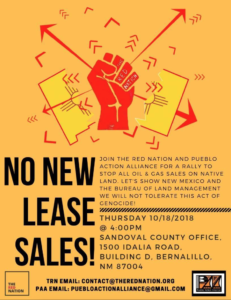 UPDATE:
The Greater Chaco Forum had a lot of good information to share regarding the public commenting on the BLM lease sales. Many of the obstacles such as cutting comment period down from 45 days to 10days severely limiting the understanding of the scope of the projects and the ability for people to comment, resulting in obstruction in order to streamline profit over people and destruction of the health of the land water and air.
There will be links and information posted on the Pueblo Action Alliance Facebook and The Red Nation.
Look forward to a posting of "a call to action."
During the meeting, there was a segment on voting rights and the obstacles indigenous peoples have had to face regarding a right to vote, especially in Sandoval County. It was a good presentation on getting all the facts out on the issues including environmental justice.
View the Meeting and submit your comments
"The B-L-M (Bureau of Land Management) is not accepting online comments, but rather protests must be submitted by mail or hand-delivered to the B-L-M state office in Santa Fe and will only be considered valid if each parcel being protested is specially listed.
The federal government is proceeding with plans for a December auction of oil and gas drilling leases on thousands of acres of land near the Chaco Culture National Historical Park."
Come to our office TODAY to sign a protest letter or submit digitally. See the info here:
ALBUQUERQUE, N.M. – The Red Nation and Pueblo Action Alliance calls on all dispossessed, Indigenous, and oppressed people to rally for the call to end the lease sales happening right now in New Mexico. New Mexico Sandoval County Commissioners and the Bureau of Land Management are framing these sales as a benefit to our communities but we know this a continuation of settler colonial violence. Sandoval County has been trying to push an ordinance that establishes energy zones (dividing them into two regions NW and SW) that don't provide protection for the community and ignores gas and oil impacts to residents who live in the checkboard area, especially in NW Sandoval County. This ordinance is racist being that the Southwest energy zone is less populated thus more available to frack. There are no emergency plans in the ordinance. These ordinances and sales simply draw us and our land closer to death!
Join The Red Nation, Pueblo Action Alliance, and community in demanding an end to leasing any more stolen lands We will meet at 4:00 PM outside the office building and rally until the meeting begins at 6:00 PM. We will show the corporations and companies we will not tolerate this injustice.
Contact Sandoval County Commissioners that their Oil and Gas Ordinance needs to have protection plans for the surrounding communities!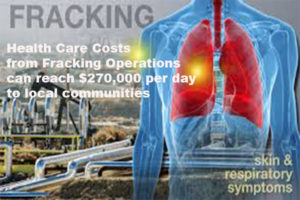 David J. Heil – Sandoval County Chairman
ph 505-252-6085 dheil@sandovalcountynm.gov
F. Kenneth Eichwald Sandoval County Commissioner Vice-Chairman
ph 505-252-7412 keichwald@sandovalcountynm.gov
Dr. James F. Holden-Rhodes Sandoval County Commissioner, ph 505-235-5628 jholden-rhodes@sandovalcountynm.gov
Jay C. Block Sandoval County Commissioner
ph 505-252-6218 jblock@sandovalcountynm.gov
Don G. Chapman Sandoval County Commissioner
ph 505-414-6247 dchapman@sandovalcountynm.gov
WHAT: Protest and Rally to stop the oil and gas leasing on Native lands.
WHO: The Red Nation, Pueblo Action Alliance, community members, and allies.
WHEN: Thursday, October 18th, 2018 at 4:00 PM.
WHERE: Sandoval County Office, 1500 Idalia Road, Building D, Bernalillo, NM 87004
Bring your voices, signs, and banners! Our contacts are below:
Email: contact@therednation.org, puebloactionalliance@gmail.com
Facebook: https://www.facebook.com/therednation/https://www.facebook.com/puebloactionalliance
Twitter: @the_red_nation
Instagram: @therednationmovement @puebloactionalliance