Call to Action – We are in a Climate Crisis!
MrCOGs bad planning process and ordinance.

MRCOG HAS WRITTEN AN INDUSTRY-DRIVEN OIL AND GAS ORDINANCE THAT LACKS PUBLIC TRANSPARENCY

This is a Copy of the ordinance —
https://www.mrcog-nm.gov/DocumentCenter/View/3797/08-07-2019-Oil-and-Gas-Guidelines-Background-Info-draft-PDF?bidId=
HERE IS What You can Do! Write the letter to MRCOG:
To stop unsustainable development of roads
To Stop new fracking Permits by supporting SB 459
To pass a moratorium on fracking for 5 years.
MRCOG has led unsustainable growth policies since its inception, dusting off the reports on roads to Nowhere — Paseo Del Vulcan Extension (PDV) and Atrisco Vista Blvd (AVB) to allow more sprawl instead of fixing the infrastructure problems within the planning footprint.
RThis has led to speculative investment schemes of large landowners on the West Mesa pushing for the siting of Heavy industry, including a fertilizer plant. mining lithium and other minerals from raw brine wells, desalination and fracking. PDV was touted as a by-pass for the Big I, and Rio rancho wanted to bring the by-pass in and worked to plan it where the new Civic center is a matter of centering Rio Rancho. Those road plans included the Northwest Loop where the brine wells we sited for desalination. Raw brine can be used to fracking because the state regulations include raw brine as naturally occurring waters even though the water is toxic and was drilling and pumped to a depth of 3500 FT. Raw brine is considered an industrial use thus allowing Sandoval County to Sell raw to Fracking operators.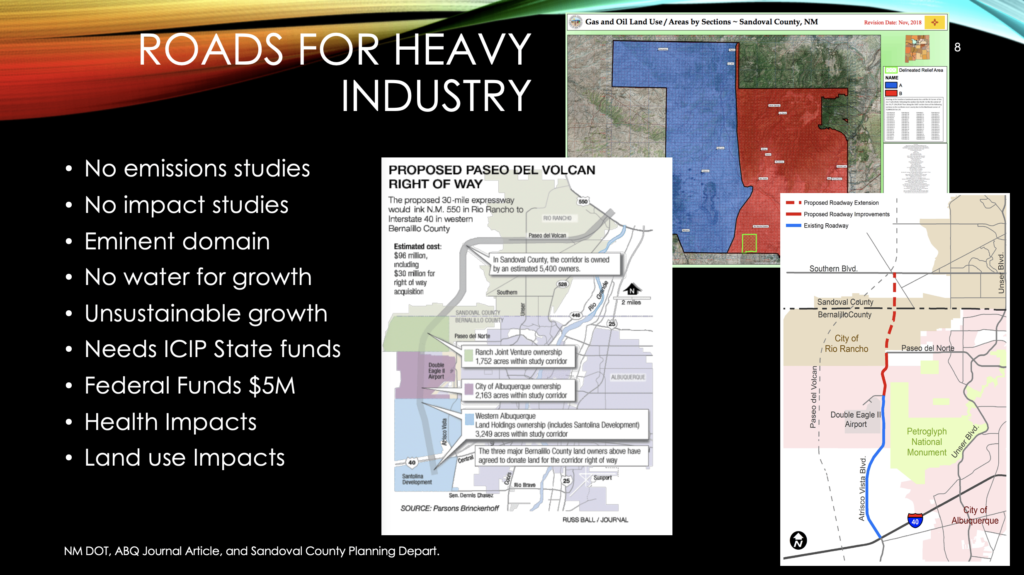 Meanwhile the raw brine leaked and caused and environmental contamination of NORM radionuclides and other contamination. While citizens busy fighting the fracking Oil and Gas Ordinance in Sandoval County, MRCOG was busy reviving the PDV project and the AVB to allow this siting of heavy industry without transparency.
Through ICIP funding slated for the legislature 2020, and on the Governor's call, taxpayers are funding private industry by creating new roads for heavy industry, having private discussions regarding the siting of heavy industry without proper public notification including information meetings. This violates a citizen's right-to-know and due process.

Our citizens are asking MRCOG for the following:
to include impact studies on emissions, health impacts and climate change, before approving the Oil and Gas ordinance.
There has not been proper public notification, informational meetings, an accounting of funding sources and plans to the stakeholders and surrounding communities impacted.
There needs to be an inquiry and investigation into land swaps made without transparency, where crony politics have the appearance of impropriety that have been transpiring for 3 years.
There is a lack of transparency in the rulemaking process at MRCOG. Not only in the Studies and support on planning massive freeway infrastructure that now is not merely a residential arterial road but a major by-pass, a route for truck traffic, 24/7 that will impact homes, school and residents with noise, emissions, health and safety concerns.

The plan to pass an industry-driven oil and gas ordinance at MRCOG and if successful will no doubt bring lawsuits because of various aspects of the Ordinance includes produced water that has not yet been regulated. The Ordinance did not take input from the public and stakeholders, should have been written with a stakeholder group, was written prior to the announcement of a public commenting period on considering produced water outside of industry including for return flow credit from the City of Rio rancho to the Rio grande.

There are a range of issues in what MRCOG is proposing with a deep reach into the taxpayer pockets. There is a need to educate and meet with those state agencies and commissioners who are promoting the projects and approving permitting without transparency.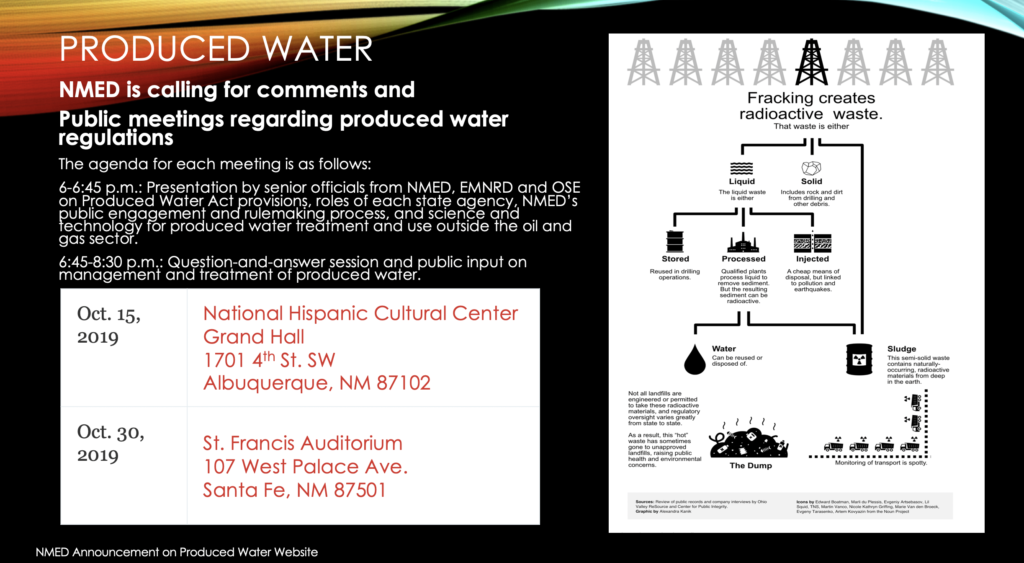 The on-going threat of fracking in Sandoval County, West Mesa and NW Albuquerque, the use of Produced Water outside of industry that includes dumping oil and gas wastewater into Arroyo and Rivers, aquifer injection and for road spreading and for use on agricultural and livestock in not hypothetical it is a real and dangerous threat.

We point to the medical and scientific calls for more study, reviews confirming evidence for harm, and calls for increased transparency and science-based policy. Compendium 6 page 343
With increasing urgency, groups of medical and other health professionals and scientists are issuing calls for comprehensive, long-term study of the full range of potential health and ecosystem effects of drilling and fracking. These appeals underscore the accumulating evidence of harm, point to the major knowledge gaps that remain, and decry the atmosphere of secrecy and intimidation that continues to impede the progress of scientific inquiry.

Published reviews and international governmental reports underscore the mounting evidence of health risks including developmental, neurological, carcinogenic, respiratory, reproductive, and psychological. Health professionals and scientists in the United States and around the world increasingly call for the suspension of unconventional gas and oil extraction activities in order to limit, mitigate, or eliminate its serious, adverse public health hazards, including health threats from climate change.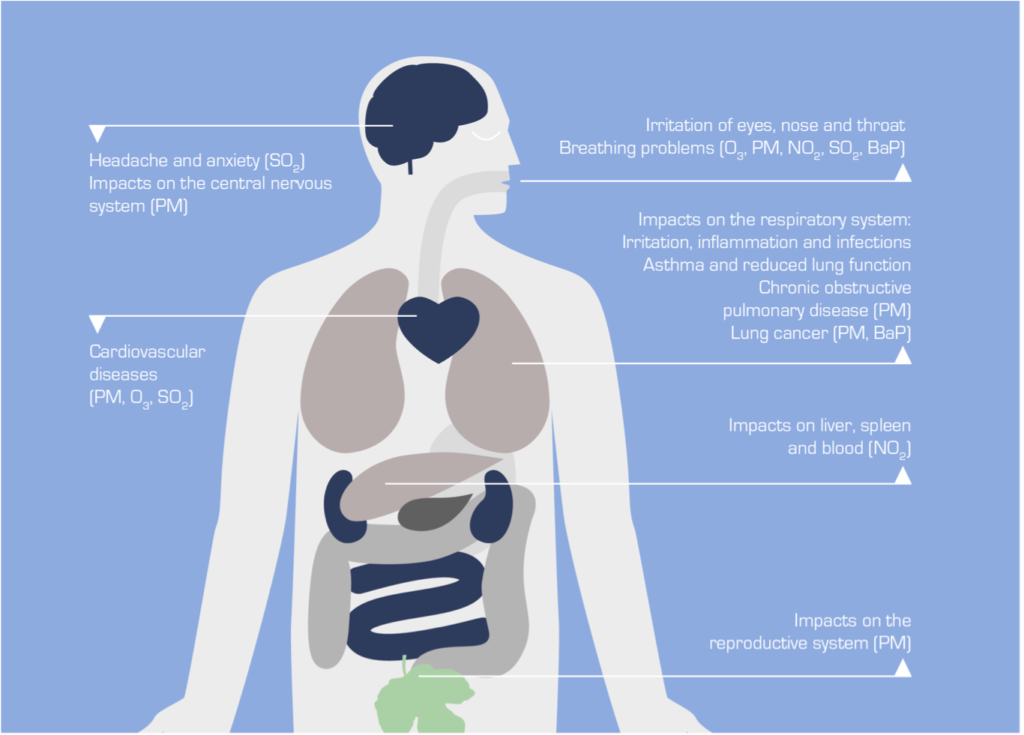 The risks identified by these oil and gas companies are not just hypothetical. Many, if not all of these risks are reflected in the evidence compiled in other sections of theCompendium 6 of nearly 1800 peer-reviewed studies.

Upon examination of Physicians for Social Responsibility and the Concerns of Health Professionals of New York by the peer-reviewed medical, public health, biological, earth sciences, and engineering literature uncovered no evidence that fracking can be practiced in a manner that does not threaten human health.

Other studies on "Fossil Fuel and Brain" have pointed out the risks of the current emissions reporting standards and how they are impacting health prior to the area being opened up to Fracking. Nearly 186.000 acres of public lands have been open to fracking leases from Chaco Canyon into the Rio Grande Watershed.

Due to burden of fracking on local government, the lack of transparency of the costs- benefits by MRCOG that failed to engage the public stakeholders in their Oil and Gas industry driven ordinance, without discussion, inaccuracy of jobs claims, increased crime rates, threats to property values and mortgages, The industry has inflated estimates of oil and gas reserves and profitability as well. As a response to the proliferating evidence of the risks and harms of fracking—augmented by increasing concern about the many remaining uncertainties—various countries, states, and municipalities have instituted bans and moratoria.

There has not been the appropriate disclosures due to trade secrets and to know the impacts on water, air and health in the counties or state, or specifically, frontline communities in the Permian, San Juan basins and in Chaco Canyon and surrounding Chaco Landscape. Nor has the economic fallout of an industry that is destroying the climate and causing extinction been considered by regional leaders that must ensure the safety and protection of the public as their sworn duty and mission to prevent dispersal of these contaminants . All policies implemented must be embraced according to the trust obligations of officials to preserve and defend people's constitutional rights and to a clean healthy environment.
We request that:
The board of MRCOG fully support SB 459 to ban new fracking permit in the state.
NO outside of industry use of produced water,
MRCOG should declare a regional moratorium to ban fracking in Sandoval, Bernalillo and Valencia Counties, in order to protect health, air, and water of the citizens of the State of New Mexico.