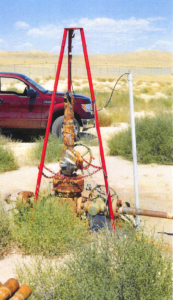 Information obtained in IPRA request on Sandoval County role as a Public and Private partner with Aperion ReCorp (now IMH Hedge Fund)  and several other shell corporations out of Arizona. These are foreign corporations are now ligating to see who will control the New Mexican water resources Sandoval County gave away.  The market value for the water alone is said to be over $1 Billion.
The cost of the building $87 Million with bonds that the State, Feds, and Sandoval County residents would be responsible for.  But what is worse is to see how this deal was made, who is responsible for it and where do we, citizens, get accountability for money spent and how this water will be sued in the future?  The questionable practices to obtain funding for this project and the implication of corruption, sidestepping administrative rules calls into question the ethics of the administration of Planning and Zoning Director and the current County Manager.
Will we subsidize brine water for fracking and ruining the health of our communities and Drinking water in our Region?
Motion for Injunction (Restrain County – Water Extraction)
Request for design professional Services 10-16-08
Guy Brally email to Mike Springfield RE RR Observer Article
Petition for Prohibition, Control…Stay
Sandoval Co Commision Agenda – Special Meeting 12-30-10
Reply to Sandoval Co for Prelim Injunction
Objection to Preliminary Order of Entry & County's Proposed Deposit
Warranty Deed Alice King Way Right of Way
Soil Test Interpretations 2-12-08
Master Inquiry (Water Project Fund)
Appraisal Report Vacant Land As Is 3-3-11
General Warranty Deed (For Road)
Roos & Owens Wellsite and Right of Way Valuation Analysis
County Agreement to farm out Engineering
Note and Mortgage Modification Agreement
Mortgage to Johnson Bank for Water Rights
Special Warranty Deed Mesa Del Sol 12-5-13
Letter from State Engineer 2-27-07
Notice of Lis Pendens (Southwest Lending Forclosed on 2006 Note)
01-01-11 Article Developer to Change Brackish Aquifer
County deals desal plant to developer RR Observer article 1-3-11
Water Resource Analysis & Valuation 5-22-09
Butera Porperties LLC Financing Statement with Johson Bank
Special Warranty Deed RE Public Lands
Balleau Grounfwater Inc Report
Warranty Deed (Title Insurance)
RR Observer Article on Desalination
State Engineer Water Rights Summary 5-13-09
Valuation Analysis Wellsites 5, 6 & Right of Way West of RR
Sandoval Co NM v Tesoro Property LLC Timeline
MoU Between Sandoval Co and Recorp 5-1-07
Stewart Title Info to Sandoval County Courthouse
6-29-09 Letter from County Manager to Recorp
Corporations (Recorp) Information Inquiry
Combined Files Sandoval Ordinance, Gas Plant energy options, Treasurer report, Water Board Application, email, letters, and etc.   Binder 5 Combined files
Prior Files out of a Separate IPRA Previous to  6.29. 2018 scan Brin batch Binders 1,2,3 are too larger to upload on this site. because they are JPGS.
IMH Security on Road Closure of Public road paid for by taxpayers.
desal-marine-impacts-full-report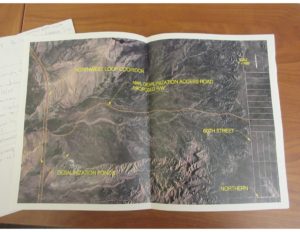 county Accees Road settlement county access.JPG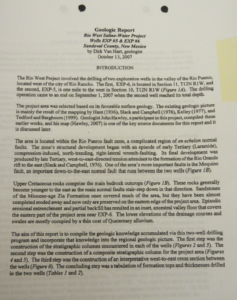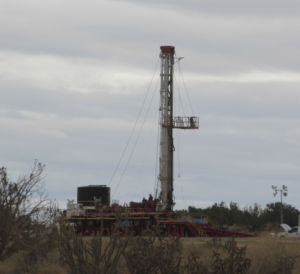 Desal Wells for aperion Recorp discharge Permit for Desal project